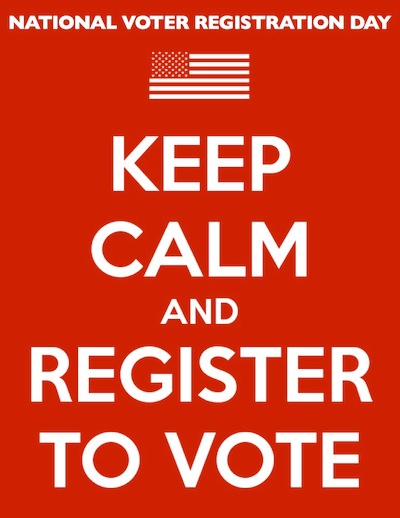 Today is National Voter Registration Day, and what better day to make sure that you have done everything you need to participate in the election this November? We want to be sure you vote in every election because we know you care about the environment! Here are a few simple steps to make sure you are ready to cast your ballot:
Check to see if you are registered to vote at your current address here.
If you need to register, click here to request a postage-paid application that will be mailed to you. Your registration must be complete by Oct. 5 in order to vote in the upcoming election.
Put it on your calendar when and where you are going to the polls. Here's the info:
SKIP THE LINES! EARLY VOTING: October 19-30
Mayoral and City Council elections have a huge impact on our quality of life and the environment. If we have canvassed your neighborhood or called you on the phone recently, you know we are advocating for the next Mayor to support a comprehensive Zero Waste Plan for Houston that will expand recycling and composting options city-wide. Major cities in the U.S. including Los Angeles, New York and Chicago have set city-wide goals to divert 90% of waste from landfills and incinerators, and so can Houston! Click here to send a message to all the candidates for Houston Mayor and your City Council asking them to support Zero Waste!

Upcoming Events and Candidate Forums
You can help spread the word about National Voter Registration Day on social media with the hasthag #celebrateNVRD.
Check out more local events on our new calendar. We also recommend signing up for the Citizens Environmental Coalition (CEC) Houston newsletter for local environmental updates.